Due to an issue with Alliance War Defense Tactic, we will be ending this Alliance War Season effective immediately. This current War will not count towards your Alliance War Season Score. War Season eligibility rewards will be reduced to 2 Wars in the Season.

We understand that this is not a perfect solution, but without the ability to remove or freeze the War Rating quick enough, the rest of our Alliance War season would be compromised.

This war will remain active, and in-game, you will still see the season until tomorrow. After we end the season tomorrow, we will be taking some time to collect data and remove the changes to the Alliance War Season score. Once that is complete, we will be able to send out Alliance War Season rewards.

We apologize for the inconvenience.
The new arena. Rewards. Isn't okay.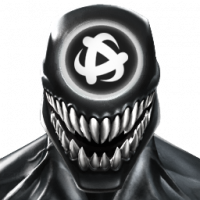 Gamer
Posts: 8,316
★★★★★
Hey all I'm coming from a grind missed. The with 100 spots it fairs better luck next. This is feedback to kabam and all offer is welcome to said what ther like it main the 5 star. I'm grind 40.8m. Place 400. I'm do's not like the fact that u get 5k for that then stil felling let down what I'm wil had liked was to giv the 4 star so u altes had something or altes 10k 5 star at this point either that or a basice 5 star arena. I'm sters full.