Summoners, due to a technical issue, this week's series of Alliance Quests will be cancelled at 4pm PT. There will not be any Rewards for this series. The next series of Alliance Quests will start on April 18 at 12pm PT. We will be assessing the impact on Alliances and compensating accordingly, as well as returning Alliance Tickets.
Is Sentinel worth r5 for variant content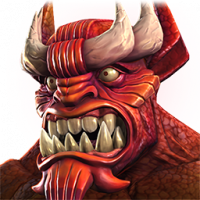 Mrwarren96
Posts: 233
★
I'm debating whether to r5 sentinel
for polar opposite variant the team below is probably my best team that I could use so I reckon I could use him but is he worth the r5, I have a r5 tech gem that I've been saving for the ghost I've never pulled..
Is Sentinel worth r5 for variant content
68 votes
Post edited by Kabam Dijon on