My best option for Labyrinth (inital clear) Sabretooth or Colossus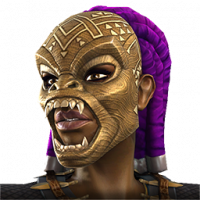 Giuliameij
Posts: 847
★★★
Hi Everyone,

I have been hunting Aegon for a while so I can do my initial run of Labyrinth. I had a Sabretooth team as a reserve, because I want to do it at the end of december (after the potential gifting event). Yesterday I pulled a Colossus thou. And I am wondering what the best option for me would be.
My original team would have been Sabretooth 5/65, Colossus 5/50, Proff x 3*, Sasquatch 5/50 and Magento 5/65.
I also have a 5/65 Omega Red and a 5* Emma Frost.
I chose Colossus over Omega because I run suicides and I could outheal the recoil with the poison synergy.

Would the focus on Sabretooth still be best, or should I structure my team around colossus.
In the options the teams I can think of, but if you have another suggestion, please let me know.
If I get Apocalypse in the meantime by some means I will take in KT1's team from a while back.
My best option for Labyrinth (inital clear) Sabretooth or Colossus
9 votes
Original Team (Sabretooth 5/65, Colossus 5/50, Proff x 3*, Sasquatch 5/50 and Magento 5/65)
Sabretooth 5/65, Omega Red 5/65, Proff x 3*, Sasquatch 5/50 and Magneto 5/65 (turn of suicides)
Other Team (please comment)