Thor Rags is the worst Champ in the game. Change my mind.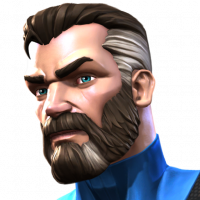 BigBlueOx
Posts: 238
★★
To start, his power level is laughable. Groot hits harder. His auto-block rarely triggers. He makes clunky a compliment. His specials are laughably easy to avoid.

I find nothing redeemable about him at all. I hope December gives us the Thor we deserve or this prestige clown gets buffed soon.