Who to use the awakening gem on?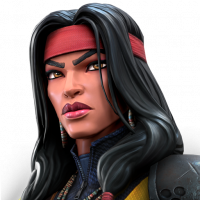 Ben550p
Posts: 36
★
I have just finished act 5. I did it with the thing synergies as i did not have ghost and it was the easiest way. I just recently pulled doc oct as a 6* and already have stark spidey for tech as well. Do i use the AG on ghost and try to go for cav? Keep in mind i dont have a 5* wasp and im an above average ghost player. Or do i go for dr voodoo and finally have a usable mystic. I have 2 skill AGs and one Cosmic but havnt had anyone worthy of them yet. This picture is all my 5* and my two 6* are doc oct and DXF(ik i wanted to die as he was my first ever)
Who to use the awakening gem on?
7 votes