What fights can`t Colossus do in labyrinth?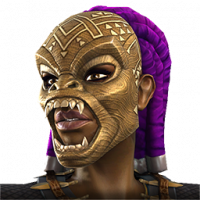 Giuliameij
Posts: 847
★★★
Hi,

I have been hunting Aegon for about a year now. Have enough stuff to take him to r5 and sig 200 if I get him. Still no luck.
I am preparing a team of Colossus, Proff x, Omega, Emme Frost and another champ to do atleast my initial run with.
But I was wondering if there were any fights to exploration that colossus simply wouldnt be able to do. Or atleast not without a big number of revives. If he cannot do it on his own, but can do it as a horseman, would you be so kind to state that aswell?
Electro comes to mind, would abomination be doable with the decrease in poison damage from prof x? What other encouters will make colossus struggle?

thnx.