Can we get an ORIGINAL Latino or Asian Champion?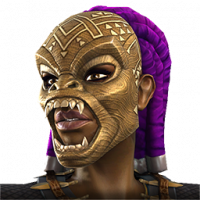 Unknown_Soldier
Posts: 149
★★
We have plenty of African American champions including multiple versions of Black Panther...... Where is the Asian or Hispanic champion with his or her own orgin story? In a generation of inclusion and cultural representation.....the Hispanic and Asian communities have been ignored for too long. And no....I don't count Massacre (Deadpool Ripoff) or Miles Morales (half Puerto Rican and Black alternate Spiderman)! A black female Iron Man......do we really need another Iron Man? You made Gulliotine why can't we get a Hispanic or Asian hero...just sayin.....


This discussion has been closed.