Due to issue with the "Not Another Anime Reference" Solo Event, we will be disabling the event for the time being. We will return the event at a future date when the issues have been resolved. We apologize for the inconvenience.
**BANQUET EVENT PSA**
To fully participate in the upcoming Banquet's Alliance Event you will need to be in your alliance for 14 days prior to the event's start date on December 20th. That means, stay in your alliance from December 6th onwards to enjoy all there is to offer in the Banquet event.
If you would have bought what/how much would it have been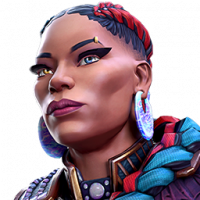 1_ShuNeu_1
Posts: 375
★★★
I'm curious to see what everyone was gonna spend
I hope this isn't merged but I'll see anyway

If cav got the tb unit store packs and the unit based secondary deals were separate I would of probably done
200$ - an Odin on both my accounts to put toward abyss first run

But now it's gonna be 0$ or MAYBE 30$

What would you have purchased?