Summoners, due to a technical issue, this week's series of Alliance Quests will be cancelled at 4pm PT. There will not be any Rewards for this series. The next series of Alliance Quests will start on April 18 at 12pm PT. We will be assessing the impact on Alliances and compensating accordingly, as well as returning Alliance Tickets.
First R3 Decision: Stealthy vs Falcon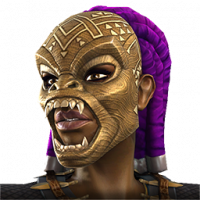 Batty_Numppo
Posts: 258
★★
I'm really torn on this one. I also have an a skill AG and can pump about 20 stones in either. Keep in mind I'm a player who has done Act 6 100% and would benefit most from an R3 that can help me finish the last paths left of the Abyss (and Act 7 I guess). I also already have Prof X at R5 who I think is the superior evade counter.
First R3 Decision: Stealthy vs Falcon
162 votes
Post edited by Kabam Porthos on