Summoners, due to a technical issue, this week's series of Alliance Quests will be cancelled at 4pm PT. There will not be any Rewards for this series. The next series of Alliance Quests will start on April 18 at 12pm PT. We will be assessing the impact on Alliances and compensating accordingly, as well as returning Alliance Tickets.
First Abyss run for an average player - my abyss story.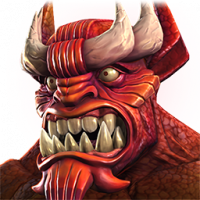 Giuliameij
Posts: 838
★★★
Just wanted to write up on my experience in the abyss. I`m a so so player that has completed act 6. Done most the variants 100% (except v1 and the newest edition). I had been saving units for quite some time, and managed to get around 14k. Wanted to use everything for the gifting event and receive revives and some potions to do my run. Because I had limited time after Tuesday I decided yesterday evening to start my run. I was planning on using my free revives, and maybe just a little bit of units.
I had already figured out, if I had atleast 9k+ units I would be able to get everything from the gifting event I wanted. Scared to be kicked out of the quest when Gifting started (same as for some people during the shard arena's) I decided to push on.

My team:
5/65 sig 180 Aegon
5/65 sig 80 Symbiote Supreme
5/65 sig 20 Torch
5/65 sig 4 Nick Fury
3/45 Heimdall.

As for many, Heimdall was my MVP, he helped me do a lot of damage where I would normally have died.
Before my run I was contemplating leaving Torch out of the team and just brute forcing my way through Mephisto, but I was glad I didn`t do it and sacrificed Proxima.

I had Roughly 61 revives, and 139 potions (43 lv 4 and 96 lv 3)
In the end I had to use 208 revives. I know that is pretty bad, but like I said. I`m a so so player.

Thing – I feared this guy a lot, because I am really really bad against him. And since I won`t do any damage in the beginning I thought I had to use my 36 lv1 revives just to build Aegon up. In the End I used 20 and got him down. Ended with a combo of around 400.

Omega – I thought this fight would have been easier. I still had to get into the run. So I had to use 16 revives here

Quake – The first larger health pool. Messed up quite a few times, but ended the fight with a 999 combo. 15 revives used. I was out of free revives.

Medusa – I finally felt like I was getting into the run. Only 6 revives here using Aegon.
Mephisto – Time to see if my torch gameplay was up for the task. It went pretty well for quite some time. And I died when I had him at 28%. Because of the low sig of my Torch it took me 3 rounds without nova flames and played really bad. Nova Flames back on at 24% and killed him. 4 revives in total.

Cap marvel – So glad she is working as intended now. 2 revives with Symbiote Supreme

Ghost – Decently easy fight. All deaths were do to impatience. 3 revives.

IMIW – I have always been team Captain America, and this fight convinced me I was right all along. 20 revives.

Joe Fixit – Started to get tired but didn`t want to quite. The sp2 got me quite a few times and I had to use 12 revives in the end.

Mordo – Tried with Torch, but failed hard. Did take some of with Nick Fury but ended up nuking him down with Aegon. 16 revives.

VTD – Symbiote Supreme really pulled his weight here. 8 revives

Howard – I thought this fight would be a big roadblock for me. Since you have to get the indestructible of before you can do damage. Was late with my parry at 30% but wasn`t as bad as I feared. 9 revives.

Hyperion – Symbiote again. But had switched back to suicides without mystic dispersion. So it did take me 7 revives.

Champion – Switched back to Aegon for this fight. 5 revives

Cyclops – Here it becomes truly obvious I am not a good player. I just ended up nuking him with again, so skill involved. 16 revives

Loki – Pretty easy fight 3 revives

Aegon – Same as above, 4 revives
Invisible Woman – I feared this fight just as much as Howard, but in the end it wasn`t all that bad. 7 revives

Cull- Symbiote again, without MD and full suicides. This was the closest I got to a solo. But sadly at 11% I got over confident and got hit. 1 revives

Collector – Looking at IMIW and Cyclops I was scared I would end up using an insane amount of revives. 19 isn`t great, but it was better than I had thought.

Eventhou for a lot of people this will seem like a very bad run. For me, it was actually pretty good. And I am convinced that anyone, given the right champions and around 8k units will be able to clear this first path.
Won`t be returning to the abyss any time soon, eventhou I really liked the experience.

For my rewards I got Colossus and Nebula. I have both as 5/65 5* duped. But I really like playing with both champions, so I was actually quite glad with my pulls.

My t5cc was a science – sadly the only class I was already halfway for (the rest only a hand full of shards) but it is my first r3 when I get enough t5b and t2a. Hopefully before Christmas. I was planning on using it on my mister Fantastic, but my 3 year old son is a huge Red Hulk fan. And he was my first 6 star. So I guess I`ll make him happy. I like the champion aswell, and don`t care for my first r3 to not be a beyond god tier champ.

My AG was for Cosmic, which I will save. Only have Angela and Carnage for it. And since I run full suicides all the time, Carnage won`t really be used.

To everyone that made it through the end, thank you for reading. And to all the average players out there. If I can do it. So can you!!!!