**Login Issues - Update Aug 9**
Hotfix 36.1.1 is now live. This fix targets errors while logging in that some summoners faced. Manual update may be required.
Falcon Locked On not stopping EVADE?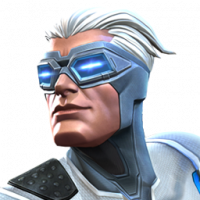 ShoNuff_Sin6
Posts: 6
★
In this month's EQ Ch. 3 (Morningstar Boss), I played Falcon vs Mr. Fantastic. While locked on, Mr. F still kept evading. Am I missing something here? I thought Falcon stopped evade while locked on?