Immortal Abom is great for Sasquatch mini on Map 7
Pedrof6
Posts: 66
★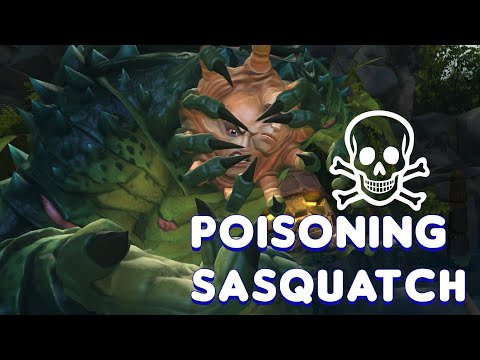 Immortal Abom is by far my favorite champion of 2020.
I love everything about him, his animations, his playstyle, his utility, his tankiness and his damage.
The ability to put weaknesses on the enemy when blocking allows him to block very hard specials like (Apocalypse's SP1 or Doom's SP2) without any struggle. His permanent poison makes him heal all the block damage.
His main source of damage is poison and acid burn and if you think about it most of the meta defenders are not immune to that: Thing, Apocalypse, Annihilus, Doom, IMIW, Mojo, Man Thing, Sasquatch and many others.
He is gaining popularity recently and now he his on the featured crystal, I think he is almost a must have in any account.
Today I brought him to Map 7 and I'm amazed by his performance, he soloed a Sasquatch (almost 500k HP) in 2 minutes and 40 seconds without suicides. That's amazing and he is another solution and an alternative to Quake and Human Torch to counter this annoying boss.
On Map 7 he also is amazing for "Diss track", "Acid Wash" and the super niche path of "What's Your's is mine"
Post edited by Kabam Porthos on