Summoners, due to a technical issue, this week's series of Alliance Quests will be cancelled at 4pm PT. There will not be any Rewards for this series. The next series of Alliance Quests will start on April 18 at 12pm PT. We will be assessing the impact on Alliances and compensating accordingly, as well as returning Alliance Tickets.
Improving Game Support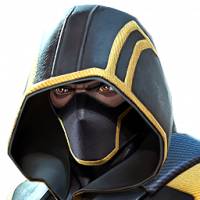 kconrad37
Posts: 125
★
So I made a mistake this morning. I finished Act 7.1 100%, got to pick my 25% Tier 5 Class Catalyst shards from the selector. I tapped on Skill, my desired class, and hit the confirmation button. The mistake was I tapped on the image of the shards which displayed the number of shards I had instead of selecting the class as my chosen option.

So I didn't get the class I wanted. I filled out a ticket with support and they said there's nothing they can do.

This feel beyond ridiculous to me. You're able to reverse selling champions, accidental rankups and accidental awakenings via awakening gems, but you can't reverse an accidental selection? It makes no sense. I had a 100% chance to get what I liked, but due to the mechanics of how clicking on resources can bring up a description I got 100% screwed out of the class I wanted.

Can someone from the game team explain to me why you can reverse the usage of items, but you cannot reverse the selection of items when they items would be a 100% guarantee every time? I'm not asking you to reverse the champion I pulled from a Nexus crystal, or to re-roll the options entirely - I had a 100% guaranteed chance to get 11,250 shards of a Tier 5 Class Catalyst of my choice, and it's the same chance as every player to 100% 7.1 - but somehow this can't be fixed?

Very disappointing.