Summoners, due to a technical issue, this week's series of Alliance Quests will be cancelled at 4pm PT. There will not be any Rewards for this series. The next series of Alliance Quests will start on April 18 at 12pm PT. We will be assessing the impact on Alliances and compensating accordingly, as well as returning Alliance Tickets.
Colossus vs OG-Spiderman Labyrinth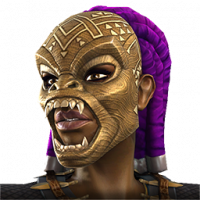 Giuliameij
Posts: 844
★★★
Hi Guys,
I`m working on exploring the Labyrinth of Legends. I did my first path a couple of months ago and I used Colossus because I did not have Aegon at that time. I do now and I did 3 more paths with Aegon. 3 paths to go. But I enjoyed my Colossus path much much more than Aegon. He is the best champion for the content, but I do not really like playing him. I know that I need to use Aegon for path 5 and 6, but I do want to 100% it while using Colossus for the final path. This will be the path that takes the outside and includes OG-Spiderman and X-23.
I know Colossus will be able to easily take down X-23. I will bring Omega, Emma and Proff-x. I do not have Apocalypse.
But I`m wondering how he will handle OG-spiderman.
I don`t mind using 1 or 2 revives on the champ if the total run will be more enjoyable. Or will that champion be complete hell?
I could always place Venom as the last spot on my team for that fight, since I also really enjoy playing with Venom.
If he can do it I will place Juggernaut, Magneto or if I pull him Apocalypse as my final spot.

Thoughts?