Earlier today, there was an issue where Summoners that logged on shortly after the Login Calendar switched over for the day didn't receive the Cosmic Ghost Rider login crystal. We've fixed the issue for players receiving the crystal now but will have to collect data and send out the crystal to all players that didn't receive it next week. We apologize for this inconvenience and look forward to making it right for you all.
Can you evade without dexterity?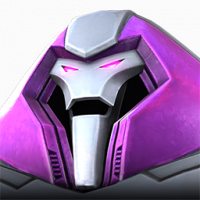 mgj0630
Posts: 369
★★★
This probably sounds like a stupid question, but like everyone, I always run the dexterity mastery. I just turned it off for a lane in Act 6.3.6, E.M.P. Modification, that deals passive shocks based on buffs you've had.

Now the reason I'm asking this question, is I've been wrecked by Lady Thor and Storm specials constantly. These are specials I've always been able to evade with my eyes closed, and now that I've turned off the dexterity mastery, I'm getting wrecked by everything.

Anyone have any thoughts? Are you not able to evade when dex is off? Does Kabam secretly tweak timing of specials from that of routine content?
Post edited by Kabam Ahab on