As we continue to work to address ongoing issues regarding Parry and Evade, we will be extending the Week 4 Quest of the Summer of Pain and its Solo Objectives by 1 week to better allow you to complete this content. This will not result in next week's content being delayed.
Underrated Unawakened Champ: Cap Infinity War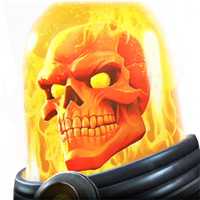 MrBanks
Posts: 949
★★★
Alls in the title. I've been using him as a 5 star at 4/55 unduped for a while now. He's gotten me uncollected, through the uncollected EQ, through the legendary side quest, and always carries me in AQ map 5. I don't think he absolutely needs his dupe unless you need a guaranteed boost for your team. His heavy fury is insane whether he's duped or not. I've gotten upwards of 50k damage in a single SP2 with a fury and 5 reflective shield charges.

Thoughts?