Help with Cavalier EQ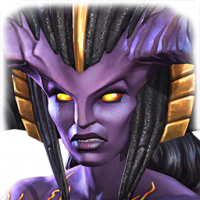 doctorb
Posts: 1,122
★★★
Who can I use against Electro in Chapter 3.1???
It needs to be someone with 3 or more buffs but they seem to take a lot of damage just from hitting him.
Right now my main team consists of Angela, Heimdahl (for synergy), Dr. Doom for Jubilee, Venom, and Hyperion.

Also, is Dr. Doom the best for Jubilee or do you recommend someone else?
Thx!