How should a newer player spend my glory?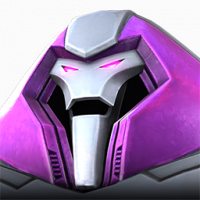 IcePick
Posts: 134
★
Started new account and grinded to cavalier in 4 months. 120 4 star champs, 27 five star and 3 six-star champs. Get about 3000 glory each AQ but not sure the best spending strategy
I'd like to have 30 maxed out four-star champs eventually for arena (currently have 11). I'd like to have all but my meme five star champs at at rank 3 or above, but currently most are stil at rank 1.
My six star BWCV I'd eventually like to take to rank 3 but don't even have resources to take her to rank 2 now. Five star ghost needs to go to rank 5 and so will Hyperion if I ever awaken him. Probably 10-12 five star champs I'd like to rank 4 eventually.
Currently my stash is full on tier 4 class catalysts across the board. I have 14 tier 2 alpha catalysts and two 5 basic catalysts. I'm always low on tier 1 alpha and tier 4 basic (I do all the arenas and event quests but I have so many champs to upgrade).
What's my best long-term strategy for glory?
How should a newer player spend my glory?
20 votes
Post edited by Kabam Habanero on