Summoners, we recently encountered an issue with the Alliance Quest Setup Phase Starting Timer that may cause the Setup Phase Starting Timer to display erroneous information, though we are working on a fix for it as quickly as possible. Additionally, if the Setup Phase does not let you plan your days in advance, you will be able to once the Event officially begins on the Alliance Quest Start date.

For clarity, the next Alliance Quest Enlistment Phase will begin on December 5 at 20:00 UTC, regardless of what the in-game timers display.

The next Alliance Quest Start will be on December 6 at 20:00 UTC. This is when Summoners should be able to enter each Map. Thank you for your patience and understanding as we work to resolve this issue.
Alliance War Season Rewards will start to roll out to Summoners very soon. These will take a while to get to everybody, so do not worry if an Alliance Mate receives their rewards, but you haven't yet. We thank you for your patience.
Performance Issues - When will they be prioritized?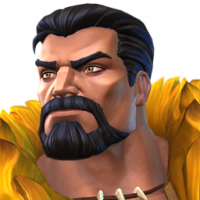 Polygon
Posts: 2,008
★★★★
Seems that the company is more steered towards constantly releasing new content and updates which is fine, but if the performance issues never get addressed , then whats the point of those content updates to begin with ?
Each version update is targeted to bug fixes on champions, but performance issues I'll list shortly are still looming. This ruins the gaming experience and leads some players to leaving the game. I know
@Kill_Grey
left for this reason.
Here are some of the performance issues I've seen, but feel free to add more.
1) Dropped inputs when Blocking - sometimes my block doesn't trigger at all. Opponent will land an attack even though I've pressed the left side of my screen. It's not my timing either as I've mastered parrying.
2) Dropped inputs when Dexing - mainly during the enemies special attacks, sometimes Dexterity won't proc, even when I've swiped back on the screen. Specials like Apocs sp2, the third hit always gets me , even though the timing is just like Vtd, just because my third swipe won't proc dexterity.
3) Randomly holding block - this one doesn't happen as often , but sometimes when I'm not blocking, the character will do it on its own randomly.
4) random heavy attacks - doesn't happen quite often anymore, but still bringing it up in case it is for others. My champ would do an unintentional heavy in the middle of a combo.
I know there's probably more, but I've seen threads on similar related issues countless times on these threads, feel free to add more. I'm on the iPhone XR, so a relatively new phone still
Post edited by Kabam Ahab on