Summoners, due to a technical issue, this week's series of Alliance Quests will be cancelled at 4pm PT. There will not be any Rewards for this series. The next series of Alliance Quests will start on April 18 at 12pm PT. We will be assessing the impact on Alliances and compensating accordingly, as well as returning Alliance Tickets.
Completion & Exploration: Act 1 through Act 4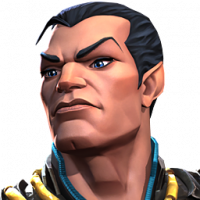 winterthur
Posts: 5,260
★★★★★
I made this alt-account and it was just sitting around collecting login rewards.
Obtained a big break on Jan 3 when GGC gave 6-Star shards and spinned a Terrax (the champ was subsequently given a buff on 1 Feb).
So, I decided to give this account a spin (carry on from around Level 11 at Act 1) and attempted a completion and exploration run, round by round.
After 47 days of grinding (without using units to buy energy refills), I reached the last round of Act 4.4.5.
And ... a little surprised that I could only hit
Level 51
.
Act 2 rewards
were upgraded and it was useful to be able to obtain 3-Star crystals but 4-Star champ is going to be rare.
I don't think I will be able to make much progress with just 3-Star champs, so without that Herald, it is going to take much longer (have to get 4-Star shards through event and side quests).
So, 1 more round to complete and explore Act 4 in full (and provided I survive Maestro's 3 hit of his special 1).
I am glad it is going to be over soon ... hopefully.