Finally done with 6.3!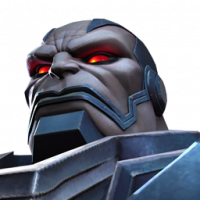 Dragfire1760
Posts: 148
★
My heart is literally pounding out of my chest, but this chapter was suuuuper fun having aegon
Rewards:
No 6* crystal, I had literally 0 shards when I finished the chapter, so I'd probably open a featured 6* after my act 6 completion
Cavalier crystals:
5* featured: forgot to take a screenshot but I awakened my moleman, so he's probably going to r4 now
Best part of this chapter? 6.3.5, Human torch made it sooo fun to see the guy just melt
Excited to see how 6.4 is gonna be!