Summoners, we are aware of an issue where the Summoner Sigil's Golden Circle Quest is not available to all players. We are continuing to investigate this. We will be sure to compensate for any missed Gold once we have fixed the issue.
What would 'Superior' Class champs be like?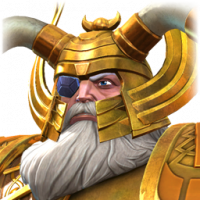 General Br3eze
Posts: 101
★
Now before you all say "THEY'RE NEVER GONNA ADD THEM or THEY WOULD BE OP" just here me out... (Also I bet people didn't think Thanos and Kang would come out but they did... sooo Yano) I was just finishing off some YT play through a of new account from
@BrianGrant
and
@Lagacy
(up to most current point in lags jnr) and saw the 'Superior' class (the turquoise blue swirly thing in the class area on The Maestro n stuff) and thought, "What would it be like to play as 'The Maestro' or 'The Collector' Or 'The Champion' (6.2.6 Version) or 'The Grandmaster'? Would it be OP? Or would they be terrible Trophy champs like the others? Anyways my point is, what would it be like if we could actually play with a 7th class? And (of added) would you need some of each Class type Catalysts to rank them up, or their separate catalyst type you can only get a specific way?
Will you all tell me your thoughts on this?
Please and Thanks!
-Summoner General Br3eze