Ghost Abilities Changed after Update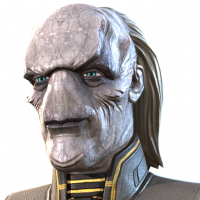 Eb0ny-O-M4w
Posts: 11,636
Guardian
Greetings people of the Mawtherhood,
So after this last update, I was curious about was exactly changed on Ghost abilities list, and the interaction between her phase mechanic and Psychic Attacks. I noticed you added an extra line of text to her abilities in regards to this, but that's not the issue here.
------------------------------
Before Update:
After Update:
So, this small change basically reduces the efficiency of this ability in 2x ways:
- If the opponent has above 100% chance to evade an attack, he can evade guaranteed critical hits. Before the update, they shouldn't be evaded.
- The precision passive is required to stop the evade from triggering. Before the update, critical hits were the ones that would stop the evade from triggering. But now, by the wording here, is the precision passive. Considering the precision will disappear after the first hit of the special attack, this can allow the opponent to evade mid the special, if he is able to do so by any ability. Additionally, any node or scenario that would give ghost a guaranteed critical hit will not work towards this evade-counter ability.
I would like to get some clarification here. Either this was just a text change that was made without the intention to change her abilities, but ended up being wrongly worded, or this change actually "nerfs" one of the character's ability, and it ended up not being announced.