Do I need new champions to progress further? Worth grinding fior cav crystals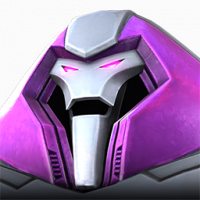 IcePick
Posts: 134
★
I'm 5 1/2 months into this account. I finished 6.1 two months ago and spent 2 months grinding and spending all units in cavalier crystals to get ISO and more 5 star champs. As a result of these 50+ cavalier crystals I ended up with an awakened 5 star blade, a 5 star domino, 5 star professor x and a 6 star superior iron man (ouch)

I'm going to keep grinding arena and star slowing exploring chapter 5 and maybe try a variant soon

My question is - do I have the current champs on my roster to one day (when they are maxed out) complete chapter 6 and make a run at abyss or do I need to keep buying cavalier crystals until I get an Aegon, Doom, Quake, etc.

Here is my 5 and 6 star lineup. I have a 4 star apocalypse which makes cable a beast, but of course that's not going to help at all in chapter 6....
Do I need new champions to progress further? Worth grinding fior cav crystals
7 votes