What should I do with my 5/6 star mutant roster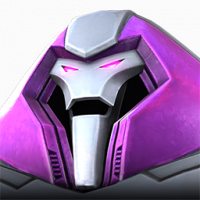 IcePick
Posts: 134
★
6 months into my new account I have 2 science champs that are 5 or 6 star and 13 mutant champs. I have 13 t2a catalysts and 2 t5b catalysts. Have 10 mutant t4c catalysts and 49 unopened t4 class crystals. So I can do a lot of upgrading.
The trouble knowing who to take where. According to the charts - AA, Colossus, Namor Domino, and Professor X are beyond god tier. But Prof needs to be awakened, Namor needs to be 200 sig, Domino needs a 5 star Red Hulk and Massacre (don't have either)and colossus needs to be awakened, have high sig level and have synergies. AA is my only champ good to go but i cleared all but one of the last boss rush champs with him at rank 4 - not sure he needs the rank 5.
Cable is an absolute beast with my 4 star apocalypse - but not sure he is worth investing more in until I get a 5 star version.
So my initial plan is to take Domino, Havok and Emma Frost to rank 4, take Prof X, Colossus, and Namor to rank 3 and take the others all to rank 2 for the time being.
What changes would you make?
Post edited by Kabam Habanero on