Kicked & Trapped AW AQ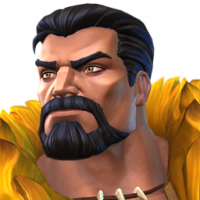 Shnapper
Posts: 13
★
Can kabam or whom ever has the ability to make major change please consider the following....

Release champions from Alliance War & Alliance quest upon being kicked. I joined an alliance and was kicked without warning, for no reason and my war team is now stuck and being used by the team I was kicked from. I think if this kind of situation occurs after a player places champions in War that those champions should be released and unavailable to the alliance that's doing the childish kicking. Kick=warning pop up to kicker=release champs so they can be used immediately by the person being kicked.

Please consider this change as it's unfair to hold, use and exploit a players champs in war defense after being kicked.