Due to issue with the "Not Another Anime Reference" Solo Event, we will be disabling the event for the time being. We will return the event at a future date when the issues have been resolved. We apologize for the inconvenience.
**BANQUET EVENT PSA**
To fully participate in the upcoming Banquet's Alliance Event you will need to be in your alliance for 14 days prior to the event's start date on December 20th. That means, stay in your alliance from December 6th onwards to enjoy all there is to offer in the Banquet event.
I think it's about time Kabam addressed the 6* dupe issue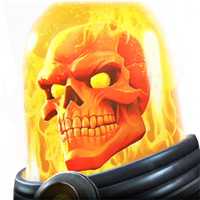 Corkscrew
Posts: 466
★★★
Traditionally, when you dupe a champ, you get shards for the next star tier up.
We don't have 7* champs in the game hence no 7* shards.

At the moment, when you dupe a 6* you get levels on the sig ability, in some cases sig level scaling is critical and in other not so much. It would be nice on top of those sig levels and iso to get some shards. Even 275 6* shards would be better than nothing (but more would make more sense).

The humongous elephant in the room is duping a max sig 6*. It is literally worse than duping a 4*. You've basically flushed 10,000 6* shards (maybe even 13k or 15k) down the toilet.

I don't have a max sig 6* yet, but I've seen other people's effort amount to nothing. It's pretty disheartening.
Post edited by Kabam Zanzibar on
This discussion has been closed.