**Login Issues - Update Aug 9**
Hotfix 36.1.1 is now live. This fix targets errors while logging in that some summoners faced. Manual update may be required.
Gauntlet or Abyss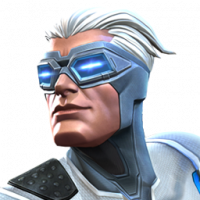 LuciusVorenus
Posts: 39
★
So... I was saving units until 6k (I have about 5k now) to do my first run of Abyss, in 1 month I guess.

Being a ftp recent thronebreaker and without having done Abyss, I thought Gauntlet wasn't for me, and after all it will return.

But...as i'm seeing in the forums, seems doable with those amount of units, and there's a t5cc and two 25% as reward. However, i'm afraid to burn about 6 months of unit recollection.

I have almost 4 horsemen of Abyss (NF is not duped, but he isn't the most necessary) and good old 'saveunits' Heimdall.


So...?
Post edited by Kabam Zanzibar on