Iron Tomb shards...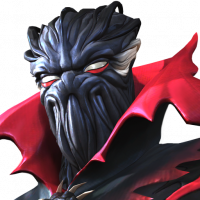 HippoSleek_J
Posts: 142
★
I've still got 1200 shards for this months EQ cav crystals. Have I missed something or has everyone else got the same?
I'd assumed there would be a calander to top them up but there is only 4 days left now and no sign of one.
I'd really like another pop as they have been REALLY good to me!
5&6* Dr.Doom, 5&6* Silver Surfer and double Hulk Rags too. 1 last shot to dupe Dr.Doom please 😁
Oh, I know the shards are in the daily deals but even if I did buy one it'd be 6k shards so still wouldn't add up to having 0 left...