Game Service Interruption: The Contest is currently experiencing server latency issues resulting in some slowdowns and errors. We are working to resolve this as soon as possible. Thank you all for your patience.
What should I focus on next?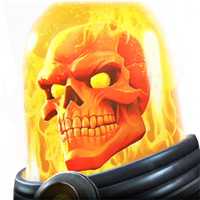 Thanos1149
Posts: 1,136
★★★
I'm a F2P cav and I've only completed V7 and one quest of V2. I've not yet completed LoL yet since I'm hunting for 5 star Aegon or even Stryfe if I'm getting desperate. I'm stuck on 6.2.2 since the Mr Sinister is pain in the a**. I've completed all 6 fight in SoP till now and I'm aiming for at least 7 and hopefully 9. I'm just wondering what I should aim for next in the game and any necessary rank ups if possible. I'm facing an ISO shortage too, hence why some champs are not completely levelled up.