Earlier today, there was an issue where Summoners that logged on shortly after the Login Calendar switched over for the day didn't receive the Cosmic Ghost Rider login crystal. We've fixed the issue for players receiving the crystal now but will have to collect data and send out the crystal to all players that didn't receive it next week. We apologize for this inconvenience and look forward to making it right for you all.
The ups and downs of RNG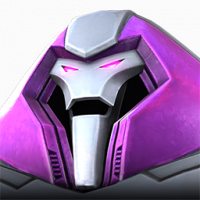 IcePick
Posts: 134
★
I have had terrible luck the last two monthly events for the cavalier crystal shards. Last month I did roll 2 5-star champs but they were both Hood who I already had awakened. This month it has been one four star dupe and all 3 stars. Tonight I rolled two more three stars with this free cavalier shards
Frustrated to death, I decided to blow 200 units on a cavalier crystal when I should be saving it to complete content? The result? My best roll in months
That's why RNG is like a guy heading to the race track every day. You are bound to get some luck at some time so sometimes you roll the dice…..