Get a Free 3-6 Star Baron Zemo this Week!
Log in to the Summoner's Market at
https://store.playcontestofchampions.com/
and claim the Baron Zemo Selector between 10am PT November 24 and 10am PT on December 1st.
Proven and Below: 3-Star
Conqueror/Uncollected: 4-Star
Cavalier/Thronebreaker: 5-Star
Paragon/Valiant: 6-Star
You can only claim this Baron Zemo one time. The Baron Zemo is delivered as a selector, claiming it will require you to choose your rarity immediately. If you plan to change your Progression level during the Cyber Week event, we suggest you wait until you have made that change before claiming this selector.
Due to issue with the "Not Another Anime Reference" Solo Event, we will be disabling the event for the time being. We will return the event at a future date when the issues have been resolved. We apologize for the inconvenience.
Don't make VPN use the scapegoat for ridding the game of mercs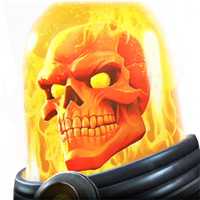 Corkscrew
Posts: 465
★★★
With the recent announcement that story mode Legend/Mythic title runs will be abandoned for the foreseeable future, inevitably attention has turned to how we get rid of mercs and cheating in the game. Detection rather than deterrent is the key... since banning accounts doesn't actually hurt mercs.

VPN usage is a key indicator of merc activity, the only problem is that there are legitimate reasons for using a VPN outside of cheating in MCOC.

You might use a VPN:
- access region locked content.
- for work and secured infrastructure
- to access this very game

Yes... that's right. I use a VPN and I use it most frequently because I can't access this game consistently without it. The game isn't region locked out of my country (choosing the fastest VPN server is often a server in my country). I can access the game using my cellular connection, but as soon as I use my WiFi, connection is completely unstable. Whatever default routing my ISP is providing me doesn't sustain MCOC connections. In fact, it's the only app on my phone that has this problem.

You might ask, why I don't just use cellular? I have zero cellular reception in my apartment. Concrete walls high in the sky.

Invariably, I just leave my VPN on all the time, and I can imagine others that don't need a VPN strictly for MCOC, but use it regularly for other purposes may do the same.

I understand why VPN use was not allowed for the recent Legends title, there is probably a very small proportion of players that legitimately MUST use a VPN to compete at that level. I was under no illusion that I was contention. Roster and/or skill are limiting factors.

So while VPN usage might be outlawed for the now defunct Legends titles, if that were to propagate further into the game, it may well end the playing experience for a proportion of the playing population that has nothing to do with cheating or merc'ing.