Summoners, due to a technical issue, this week's series of Alliance Quests will be cancelled at 4pm PT. There will not be any Rewards for this series. The next series of Alliance Quests will start on April 18 at 12pm PT. We will be assessing the impact on Alliances and compensating accordingly, as well as returning Alliance Tickets.
On Catalyst expiration in the Stash...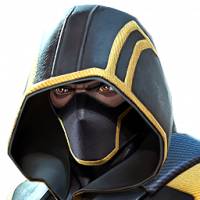 kconrad37
Posts: 125
★
So, I don't have this issue, but one of my alliance mates just got 100% on LOL, and now has a significant number of T2A sitting in his stash... With the lack of ease to get T1A and how precious items like T2A and T4C are, wouldn't it make sense to prevent these items from expiring in the stash? I think it would be horrible for him to go through all that effort to finish the Labyrinth, and then lose a handful of T2A because they have no way to use them in the short month they have before the catalysts are slotted to disappear.

Another thought I had: With the addition of 6* champions, and the fact that taking a 5* to rank 5 will cost 6 Tier 4 Class Catalysts, I think it would make sense to increase the amount of T4 catalysts our inventories can hold, since you are asking for a large number of catalysts to rank 5*s to rank 5, and that is 75% of the Class Catalysts we can hold.