Summoners, we recently encountered an issue with the Alliance Quest Setup Phase Starting Timer that may cause the Setup Phase Starting Timer to display erroneous information, though we are working on a fix for it as quickly as possible. Additionally, if the Setup Phase does not let you plan your days in advance, you will be able to once the Event officially begins on the Alliance Quest Start date.

For clarity, the next Alliance Quest Enlistment Phase will begin on December 5 at 20:00 UTC, regardless of what the in-game timers display.

The next Alliance Quest Start will be on December 6 at 20:00 UTC. This is when Summoners should be able to enter each Map.

Thank you for your patience and understanding as we work to resolve this issue.
How to fix the "buffed" Guillotine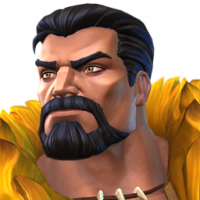 Cosmos_2002
Posts: 137
★
Bring back the old SP3.

Change Bleed chance from 35% back to 50%.

Get rid of Soul Link. SP1 nullifies buffs and puts a Fate Seal Debuff for 8 seconds.

Maybe instead of this passive 2% regen off all attacks, regenerate a much higher % of all damage you receive and inflict from just damage over time effects. This would allow her to heal from suicides as well as attacking without being broken.

That should addesss the main problems.

Extra suggestions

Move ruptures to her base kit with the same chance and potency as the bleeds.

New Sig Ability : Every bleed/rupture has a x% of being a critical bleed/rupture (so that we don't have to bring Purgatory)

New Purgatory synergy : Fate Seal is now a passive and unaffected by Ability Accuracy Reduction.

What do you people think?