Improve The Story Experience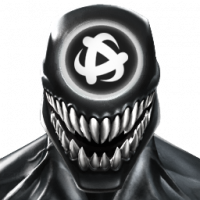 RichTheMan
Posts: 136
Content Creator
Dear
@Kabam Miike
My name is RichTheMan and I'm a fan of comic books and a fan of the game. Something that has really frustrated me over the near 3 years that I have been playing the game is the extent of how much Story telling has not evolved in the game. It is so bad If you asked any MCOC Youtuber or even player, "what was the story all about last month? or what's the conflict in Elders War in Act 5 all about? They would say "I don't know?
Many players don't care about the story, which is disappointing to think that a story is created by comic book fans at kabam for the game.
Rush Culture and lack of story interest
If the real reason to have dialogue between champions in quests is to add context to what's going on its not really required. I would say 90% of players are very focused on completing the quest, getting the rewards and its done. This is then followed up with a what's next? and "GIMME GIMME GIMME"
However I believe that this should change. I understand it isn't easy to give me access to a transcript to tell the monthly event story which I hope in future changes. Otherwise I see not point in Kabam putting together a story behind each monthly quest.
Passion about Story creation
I find it frustrating to find out that there are employees that have avid interest in comic book source material
Improvement Proposal
Remove the dialogue between champions as its just so boring and everyone skips through it. Replace it with the following;
1. Paths in Event Quests hit a comic book reel so you can quickly read the dialogue in a 1 sheet;
2. Make a motion comic for the month which tells the full story not a snippet.
or
3. Do a cut scene for every boss telling part of the story.
This should be a feature you can turn off for time attack in the settings, which pleases those who want to enjoy a story and for those who usually couldn't care less.
Final thoughts
If you are putting together a new character, please consider a full origin structure prior to adding them in the game, I have taken the liberty of creating and unofficial origin story to Guillotines Sword "La Fluer du Mal" and a more structured idea behind Morningstar. This video will be released on Saturday 21st October 2017 at 17:30 GMT on my channel.
Can you please look into this and see about improving the storyline experience for players in the future.
Kind regards
Rich
P.S you know its bad when there are no Tags for "Comic Book" or "Source Material"