UPDATE: A new Hotfix (v32.2.3) is now being released to address this issue. Please keep an eye on your App Store for this update to address the below issue.
We are currently experiencing an Error when Summoners view a Champion's Synergies while in the Champion Selection screen in Arenas and Duels. We are aware of this issue and are working on a Hotfix to address it. In the meantime, please avoid using the synergy menu to prevent this error and crash. We apologize for this inconvenience. Updates will be posted here:
https://forums.playcontestofchampions.com/en/discussion/293506/error-when-looking-at-synergies-from-champion-selection-screen
R3 Mutant dilemma. Domino vs Stryfe... Read OP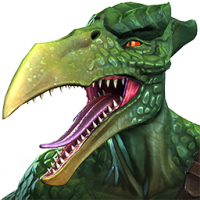 Creeseaz
Posts: 204
★
So I pulled a six-star stryfe but I'm not sure if I should use my T5 cat and R3 him or if I should R3 my Domino so I can complete V8 easier... And to make it even more confusing I also have and R3 apoc and R3 cable that could. Synergize with stryfe... Although now that I think about it, technically I could bring apoc and cable along in V8 and make a horseman out of domino which if she's R3 would make her quite a beast..
I will include a picture of my mercenary champions so you can see what I'm working with for V8 along with a picture of the team I've been using to run most of the V8 which I've already completed.. just working on exploring.
And lastly also include a pic of my roster so you can tell me if I don't even have a need for stryfe on my team and I should just do Domino or vice versa.
Thank you guys in advance for any help you might provide I'm not familiar with stryfe at all which is why I have these questions.
So here is my mercs.
Here is the team I've been mainly running for most of v8
And here is some roster pics
Post edited by Kabam Porthos on