Does Mysterio (with Peni synergy) become as amazing as Cable (with Apoc synergy)?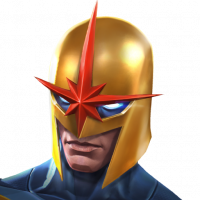 altavista
Posts: 792
★★★
Cable became a high dps champion through his synergy with Apoc (not Horseman). The boost to his damage had the added effect of making his other utility actually seem useful, making him overall an extremely good champion.

Mysterio theoretically gains a similar ability through his synergy with Peni. Mysterio always had interesting utility, but his kit seemed kind of clunky in a way that the damage pay off wasn't worth it. I am wondering if the Peni synergy smoothes all that over.
I don't have a Peni yet, so can't test it out.

Does Mysterio with the synergy become as amazing as Cable, or is the synergy less impressive than it seems?
For example (I am using random numbers), Cable was a 3/10 without synergy, but became 8/10 with synergy. Does Mysterio (he was probably 4-5/10 in my eyes) get boosted similarly to reach 8/10 or higher?