7.3.3 Paradox Buff path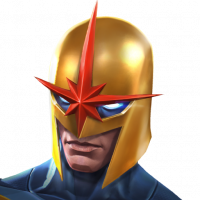 altavista
Posts: 792
★★★
I just used my Guillotine 2099 against Namor on the Paradox Buff / Entropic Burn / Quantum Entangle / Spite path of Act 7.3.3.

I did not gain any buffs from dexing the entire time. I know that Quantum Entangle reduces defensive ability accuracy when below 3 Paradoxes, but I have seen numerous videos on youtube where players are still able to gain the buff from dexterity, and then get above 3 Paradox charges.

Is this a bug, and I am supposed to be able to gain buff from Dexterity, or am I not supposed to?