Am I the only one...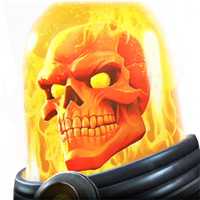 firemoon712
Posts: 463
★★★
Who noticed that Gamora is going to be buffed for a third time? Let me explain.
The first time she got buffed was in 2019 where she was buffed along side Spider Gwen and She Hulk.
Second time was with Miles and that was last year.
We are now entering the third time Gamora has been buffed(or will be while the other guy was canned because of issues outside the game).
Don't get me wrong, I love Gamora as much as the next guy, but I feel like there are other champs who could use buffs much more, and of course these include female champs.
One of which was given out for free this month.