Sidestep Strike and Furious Feint nodes for EQ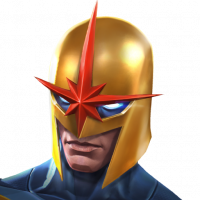 altavista
Posts: 799
★★★
Has this node combination worked in a practical sense for you, and how so?

I find it actually counter productive when I use the qualifying champions.

My spider person will get the evade charge, and then either:
(1) I get hit because the Defender is not Unblockable cause I had apparently avoided the unblockable attack
(2) I get hit because my champion does evade the Unblockable attack, but by the time I realize and move in to attack, the stun wears off and I get intercepted.

I do much better when I just ignore the tags, and focus on just dexing an Unblockable.

I know it just requires more practice, but are people generally finding this to be a beneficial node combination?