Should Mr negative triger degeneration when remove a buff while dash backwards?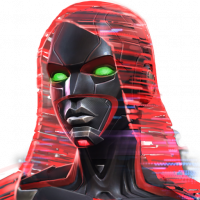 JhonST33
Posts: 493
★★★
I try Mr negative VS awakened Dormamu in practice mode and he don't triger the degeneration but in 6.3.6 he is trigering the degeneration when he removes the presicion buff by dash forward, this happened every time de degen debuff is not active.
Active nodes: safeguard, dismay and blacklush pulse. Due to the node if I losing my combo I become degenerated but is not the case.