Game Service Interruption: The Contest is currently experiencing server latency issues resulting in some slowdowns and errors. We are working to resolve this as soon as possible. Thank you all for your patience.
Lazy AI in expert pg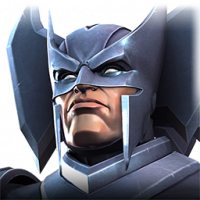 Irakli
Posts: 147
★
The AI isn't doing jack 80% of the time in expert proving grounds. Wasn't too crazy before, but now especially after the recent update they're just sad vegetables. Adrenalize them for the love of marvel!