Get a Free 3-6 Star Baron Zemo this Week!
Log in to the Summoner's Market at
https://store.playcontestofchampions.com/
and claim the Baron Zemo Selector between 10am PT November 24 and 10am PT on December 1st.
Proven and Below: 3-Star
Conqueror/Uncollected: 4-Star
Cavalier/Thronebreaker: 5-Star
Paragon/Valiant: 6-Star
You can only claim this Baron Zemo one time. The Baron Zemo is delivered as a selector, claiming it will require you to choose your rarity immediately. If you plan to change your Progression level during the Cyber Week event, we suggest you wait until you have made that change before claiming this selector.
Due to issue with the "Not Another Anime Reference" Solo Event, we will be disabling the event for the time being. We will return the event at a future date when the issues have been resolved. We apologize for the inconvenience.
Are we ever going to see Mastery 2.0 being released ??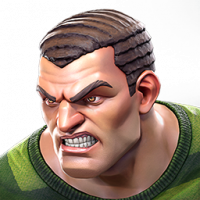 Rohit_316
Posts: 3,296
★★★★★
I don't know how much to stress it , people have already showed their disappointment, dissatisfaction towards masteries being costing them units to change , which ideally shouldn't be in the 1st place ( makes no sense whatsoever ) .

Been more than 1.5 years and we are still waiting for that change to happen . It did happen for a week due to Battlegrounds but post that nothing has happened. Please provide a clear description as to when can we all expect it to finally happen and not be a broken promise.

This one change will benefit all players and everyone would have the option to change masteries as per their requirements which in turn will let them test/ play different champs .