Pre-Launch Adjustments coming to Battlegrounds - Updated Sept 12 @ 8:50 AM PST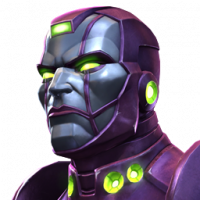 MCOC Team
Posts: 359
Administrator∙Moderator ›
Hey Summoners!

Since our announcement on Friday, we've received a lot of feedback on the rewards/event structure of Battlegrounds. We want to thank you all for sharing your thoughts with us. It's given us plenty to think about. We want to let you all know that we have heard you, and are already working on making changes.

We will be making changes in two waves.

First, we'll be making some adjustments before Battlegrounds launches on Monday, and then more changes in the near future, when we have more time to review and iterate.

We don't have any details right now but will try and get them to you as soon as we can, though, with the limited timeline, it may be tight.

Thank you all once again for your feedback.
Post edited by Kabam Miike on