7.2M USA based Alliance needs a few solid members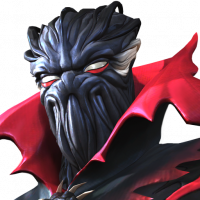 Feeney234
Posts: 683
★★★
Greetings everybody! LAMx3 is in need of a few solid members to replace some slackers. We are a semi-casual/semi-competitive Alliance seeking adult members familiar with AQ Maps 4 and 5. We are Tier 6 AW rewards and usually end AQ with just under a 5k prestige. For the most part, all three groups usually complete. I say usually because the slackers hold us back. Thus, why I am here looking for you! We also hit SA every week, and complete all 3 day events most of the time.
A little background: We were once just a casual alliance only running AQ map 3 and running 2BG for war. This has since changed. We are making the shift into a more competitive alliance and we need a few solid members to really take off. Currently, we are running 5x5x4x4x and 3BG for war. I believe we will be completing Map 5 every day once we get rid of the people holding us back. We're a solid group of players sick and tired of carrying kids. We strongly believe communication is key, so LINE chat is a MUST!
Feel free to check us out in game, our alliance name is [LAMx3] Lambda Lambda Lambda. We do require donations to run the higher AQ maps, so they are subject to change so I wont even post them. Its nothing out of this world, so dont be discouraged. Either contact me on LINE
@feeney234
or feel free to add me in game. My username is also Feeney234 in game.
Hurry up and contact me as this will only be first come, first serve upon approval. We only have a couple spots to fill.