Game Service Interruption: The Contest is currently experiencing server latency issues resulting in some slowdowns and errors. We are working to resolve this as soon as possible. Thank you all for your patience.
Tips on fighting uncollected spidey supreme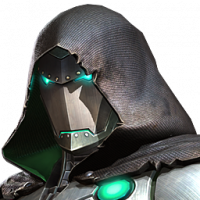 Superstar_1126
Posts: 202
★
I am currently, for the first time since getting uncollected, attempting to explore the uncollected difficulty of the event quest and i made it spidey supreme. I am using a 5* r5 infamous iron man unawakened, a 5* r4 kitty pryde awakened, 6* r1 spidey 2099 unawakened, 5* r4 black widow cv unawakened, and 5* r4 omega sentinel unawakened. I've tried parrying and intercepting and both have failed because each time i do one of those strategies, he goes into astral form and lands critical hits and KO's my champs. Any other strategies or tips?
Post edited by Kabam Habanero on