Game Service Interruption: The Contest is currently experiencing server latency issues resulting in some slowdowns and errors. We are working to resolve this as soon as possible. Thank you all for your patience.
How exactly does AW work?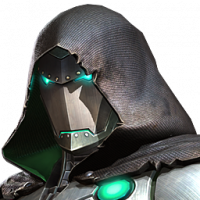 Superstar_1126
Posts: 202
★
I've been playing MCOC for about 4 years, since 2018, but I was only 10-11 when I started. Now I'm 15 and I want to understand game mechanics more and how things work, such as AW. My alliance is pushing for at least Gold 3, and we are currently at Silver 1. Last season we placed Silver 2. But I was looking through the details of our last war, trying to figure out how exactly we lost, and I noticed that each win or loss gives or takes away points, according to the alliance leader. Is there a point requirement for certain tiers? Ex: 500,000 points needed for Gold 1 (possibly wrong info in this example but the concept of it should be clear). Is this how AW works? Does each tier have a point requirement?