**KNOWN ISSUE**
Currently, Alliance Prestige (as it concerns Alliance Quests) is not taking Relic Prestige into account. If possible, we are working to address this for the next round of Alliance Quests but will have more information for you when it is available.
PLEASE NOTE: Alliance War Season 38 will be reverting to S37 Tactics in Tier 1 and 2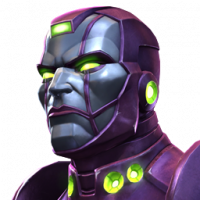 MCOC Team
Posts: 379
Administrator∙Moderator ›
Hello Summoners!
Throughout this AW off-season, our team has been working hard, attempting to bring alliance war tactics into appropriate working order. There is a persistent, yet tricky bug that is proving to be difficult to resolve.
As a result, and to ensure a more smooth launch and execution of Season 38, we will be reverting to S37 tactics for both Tier 1 and Tier 2. Adjustments have been made to the official post,
here
.
We will continue to work to resolve these issues in a timely manner.
- MCOC Team