[help] Which class should I choose for my 2 abyss nexus?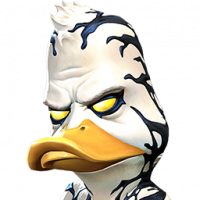 Jeancrb
Posts: 103
★
Hello everyone! I've been staring at the abyss nexus we got from the christmas event since 5 days, not knowing what to do, and now we have a second one
About my progression: I'm Paragon, Gamma III in Battleground, P4-P3 in AW tiers 5
Here is what I'm looking for
Mutant
(One Awakening Gem available):
Want:
Kitty Pride
, Bishop, Wolverine X
To awaken: Toad (6r2), Stryfe, Prof X
Skills
:
Want: Mole-Man, Spidey Stealth
To awaken: Nick Fury, Caid (6r4), Shang Chi (6r3), Korg
Tech
:
Want: Ghost, Omega Sentinel, Penni Parker, Sam Wilson
To awaken: Warlock (6r3), Ultron (6r3), Guardian (6r2)
Cosmic
: (Two Awakening Gem available)
Want: Hulkling, Knull, Angela, Hyperion, King groot
To awaken: Gorr (6r3)
Mystic
:
Want: Rinthra, Wiccan, The Hood, Diablo, Longshot, Juggernaut
To awaken: Wong
Science
:
Want Overseer, Ihulk, Spidey 2099
To awaken: Mister Fantastic, Mister negative, Scorpion
My most wanted champion is clearly Kitty Pride, but is it worth taking the risk to get a mutant nexus when I can be happy with most of the other class? And in that situation - what would be game changer for me, which one should I go for?
Thank you to those who will take time to answer and merry christmas