**UPDATES TO ENLISTMENT GIFTING EVENT:**
To prevent exploitation, we will prevent new Accounts from being able to Gift enlistment crystals. We will also be taking action on those who are using 3rd Party Sellers, Bots and other farms to gift themselves mass amounts of Enlistment Crystals. Lastly, we will be adding an expiration timer to Enlistment Crystals. All unopened Enlistment Crystals will expire on Oct 18 @ 17:00 UTC. For more information, please see this post:
https://forums.playcontestofchampions.com/en/discussion/346104/updates-to-enlistment-gifting-event
**KNOWN ISSUE**
We have adjusted the node placement of the new AW maps to better allow path traversal. As a result, defender placements have been reset. Please, take a moment to re-place your defender setup. We will be pushing out a message in-game shortly.
Is there an issue with AW uninlisting for AW?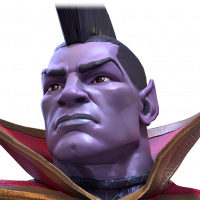 WoodyNailsome
Posts: 74
★
AW matchmaking has failed for our alliance yet again! This is now the 3rd time this season!! We received no error messages and have not changed our auto-enlist settings throughout with some matchmaking working and others failing despite no changes made by us! We have consistently finished well into Gold 2 previous season but this season because of missed AWs and effect on resultant season score we are barely hanging on to Gold 3 and likely to drop to Silver 1 with the latest AW matchmaking fail! This will result in our entire alliance receiving lower rewards through no fault of our own - we will receive lower season rewards, will have missed rewards from the 3 missed AWs due to the matchmaking not working correctly, and now as we have a rotation for members to participate some will now not be able to have enough AWs to qualify for season rewards!!

This is now the 3rd time this season this has occurred and we have not heard any feedback on how the bug will be addressed and how our lost rewards will be redressed?!

There needs to be urgent action on this bug and the AW season fixed?!